Package de Kegel
After an hour of bowling you take a seat in our bowling restaurant. Here you can choose a main course from the varied menu.

Package De Kegel for € 18.50 p.p. (children up to 12 years: € 11.50) includes:

- One hour of bowling
- A choice of the following dishes from the bowling restaurant menu:
Satay de Kegel (chicken satay)
Schnitzel (pork)
Bowl Burger (Black Angus beef)
Falafel Burger (vegetarian)
Kibbeling (Dutch fish dish)
Pork entrecote
- These dishes are served with a delicious salad, French fries and sauces

RESERVATION
Young guests get their dishes in a children's sized servings. Special dietary requirements can be catered for. Please check with our staff.

We kindly request you to book this package in advance.
You can book this package for minimally four people.
Children up to three years play for free.
For groups from 12 persons we kindly ask you to give us a menu choice a few days in advance.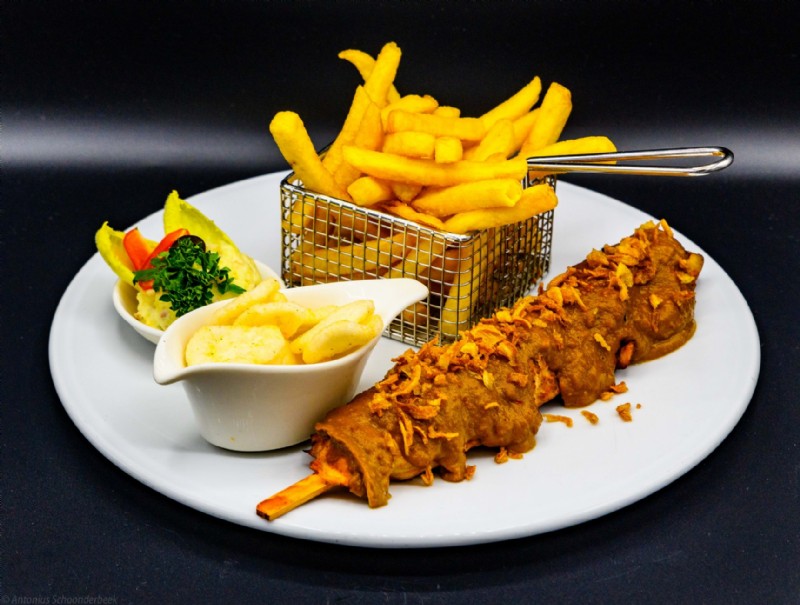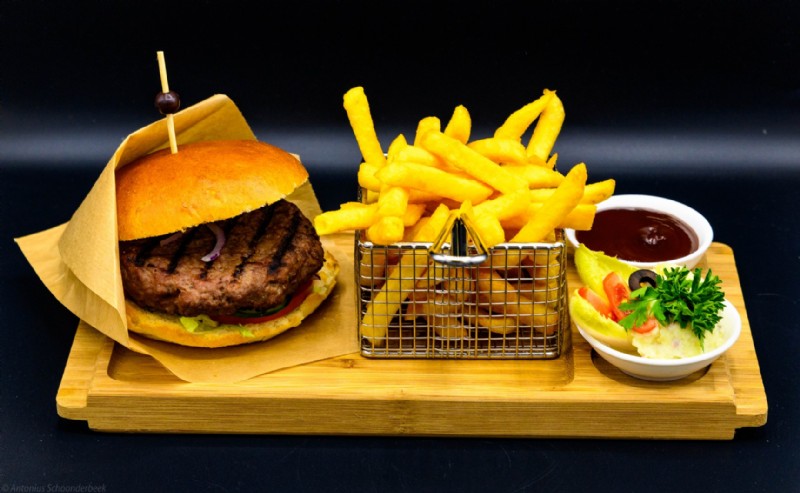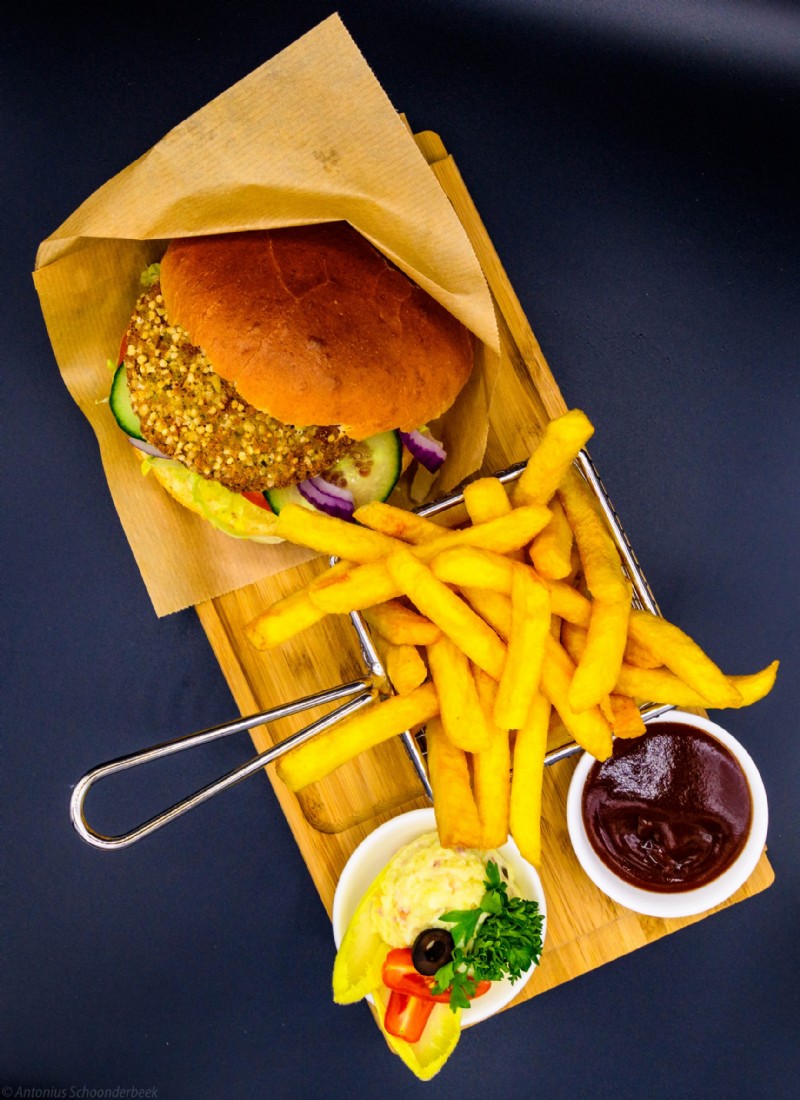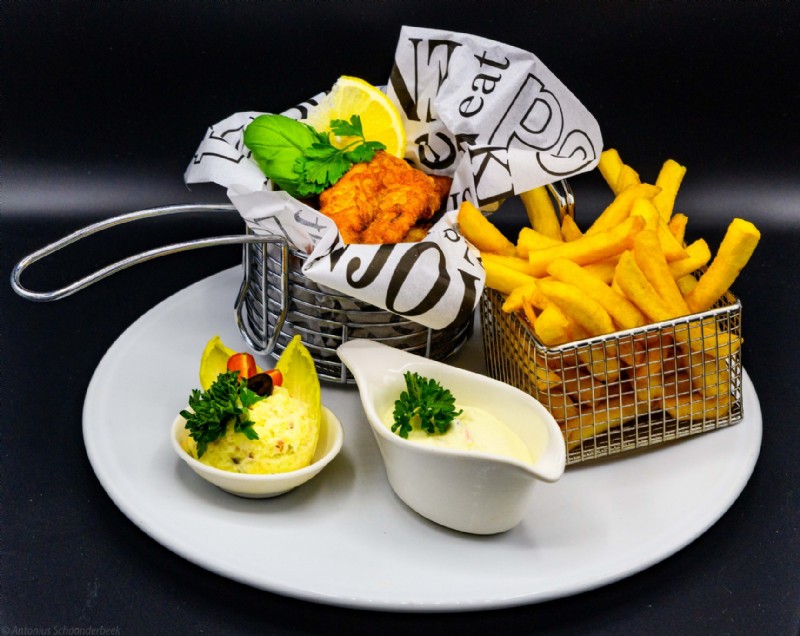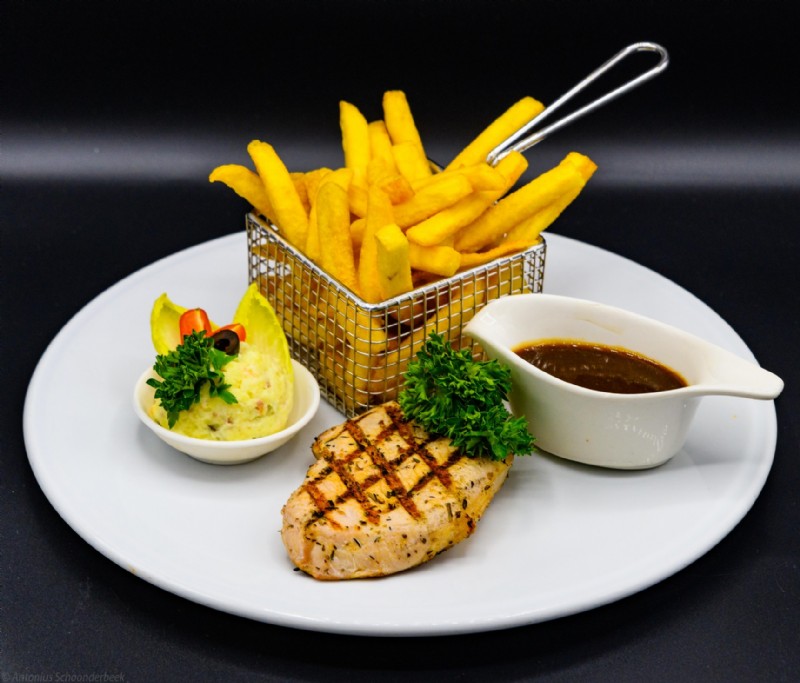 Extras
You can also book this package including a starter and/or a dessert.
Check out our menu or contact us about the possibilities.

For groups from 20 persons it is also possible to book this package with drinks included.
Please contact us, sales@dekegel.nl or +31 20 645 55 57