Detour Park de Kegel
From Friday evening the 1st of September, the access road to Park de Kegel at Bovenkerkerweg 81 will be closed for the time being. We can be reached via the Zagerij, through the adjacent industrial area. You will arrive at the parking garage over the new bridge. The detour is for both car and bicycle traffic.

On departure, the reverse route applies.
Naturally, the detour will also be indicated on site by signs.

The diversion is related to the widening of the Bovenkerkerweg. Eventually (mid-December 2023) the intersection on the Boverkerkerweg to our center will be equipped with traffic lights and the road will be widened. So a huge improvement.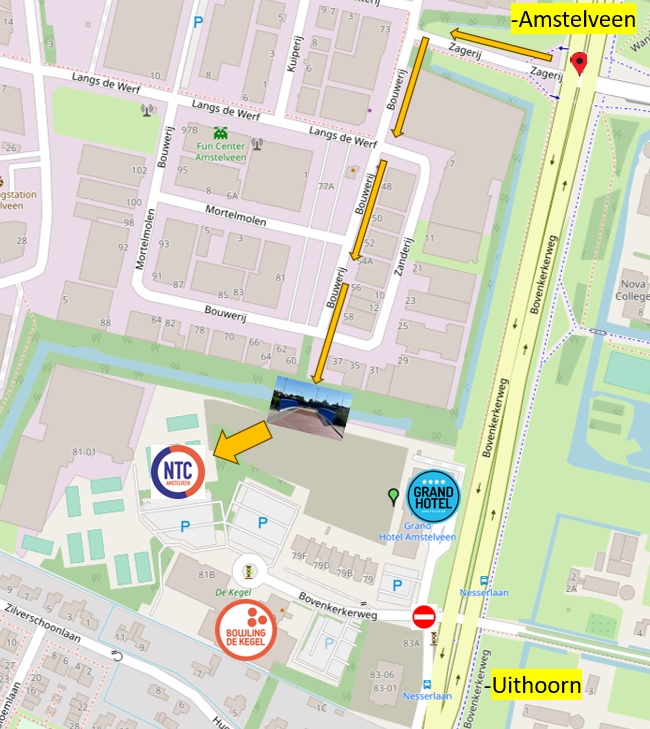 Navigation
Navigate directly to the new bridge that provides access to our park?
Enter 'Bouwerij 58' in Amstelveen or click on this link.
ROUTE